U Litter, 3/24/12, Elle and Gunnar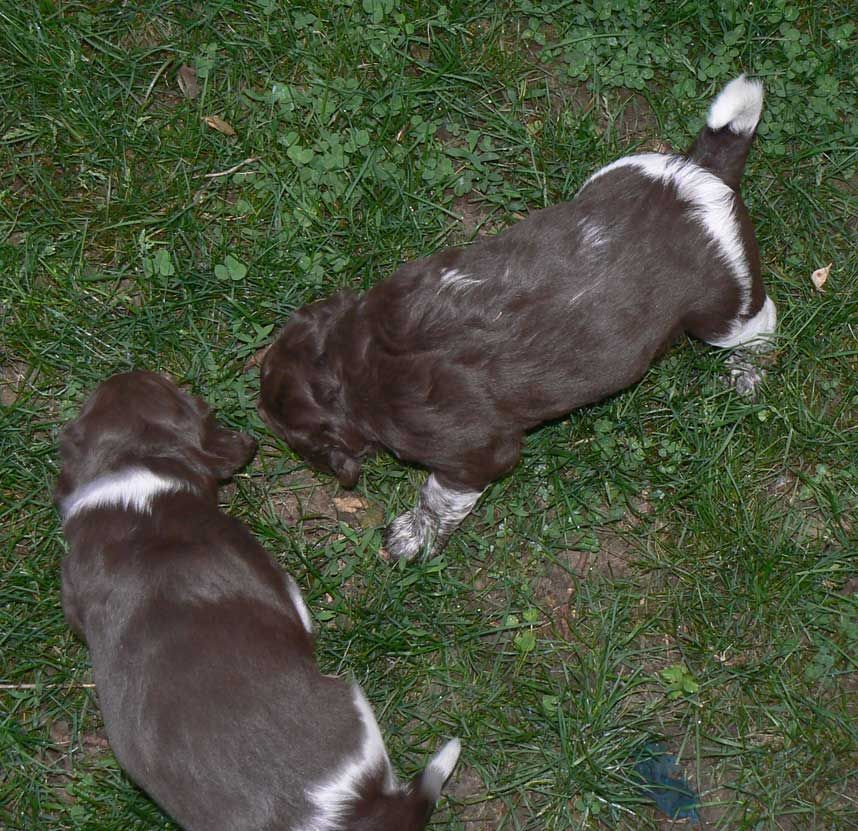 Elle was bred to Gunnar and is due March 20, 2012. Elle is a female that we kept from our N litter sired by the late Jeiko vom Jakobsbrunnen. This will be Elle's 2nd litter, a repeat of our "R" litter.
Here are some of Gunnar's accomplishments:
NAVHDA-SMCNA-UKC Registered
Whelped 5-10-06
Sire: VC Cody vom Apfelbaumbach (German Import)
Dam: Killian Ridge Ada
Prize I (196) NAVHDA Utility Test score at 24 months of age
Prize III (102) NAVHDA Natural Ability Test score
Feature dog in Versatile Hunting Dog Magazine ~ July of 2008
Qualified for 2009 NAVHDA Invitational in Bloomingdale, Ohio
Hips-OFA-Excellent
Son of VC Cody vom Apfelbaumbach - SMCNA 2006 Dog of the Year
UKC-Hunting Retrieving Club-Started Hunt Title-2008
Certified Pet Therapy Dog with Domesti-PUPs used to visit schools and nursing homes
AKC Good Citizen Obedience Certificate at 11 months
We are now taking deposits on this litter. Males or females will be $1000. If you are interested or have any other questions please contact us at smallmunster@hotmail.com.
Update March 24: Elle had her litter today and with only two, a male and female, there are no pups available from this litter.
Update March 26:
First pictures at 2 days old.
Update 04/09/12:
Pictures at 2 weeks.
Update 4/25/12:
Pictures and short video at 5 weeks.
All photographs and media files displayed on this web site are copyright protected, For use please contact the respective owners. All rights reserved.