Tripp (owned by Pam Robinson)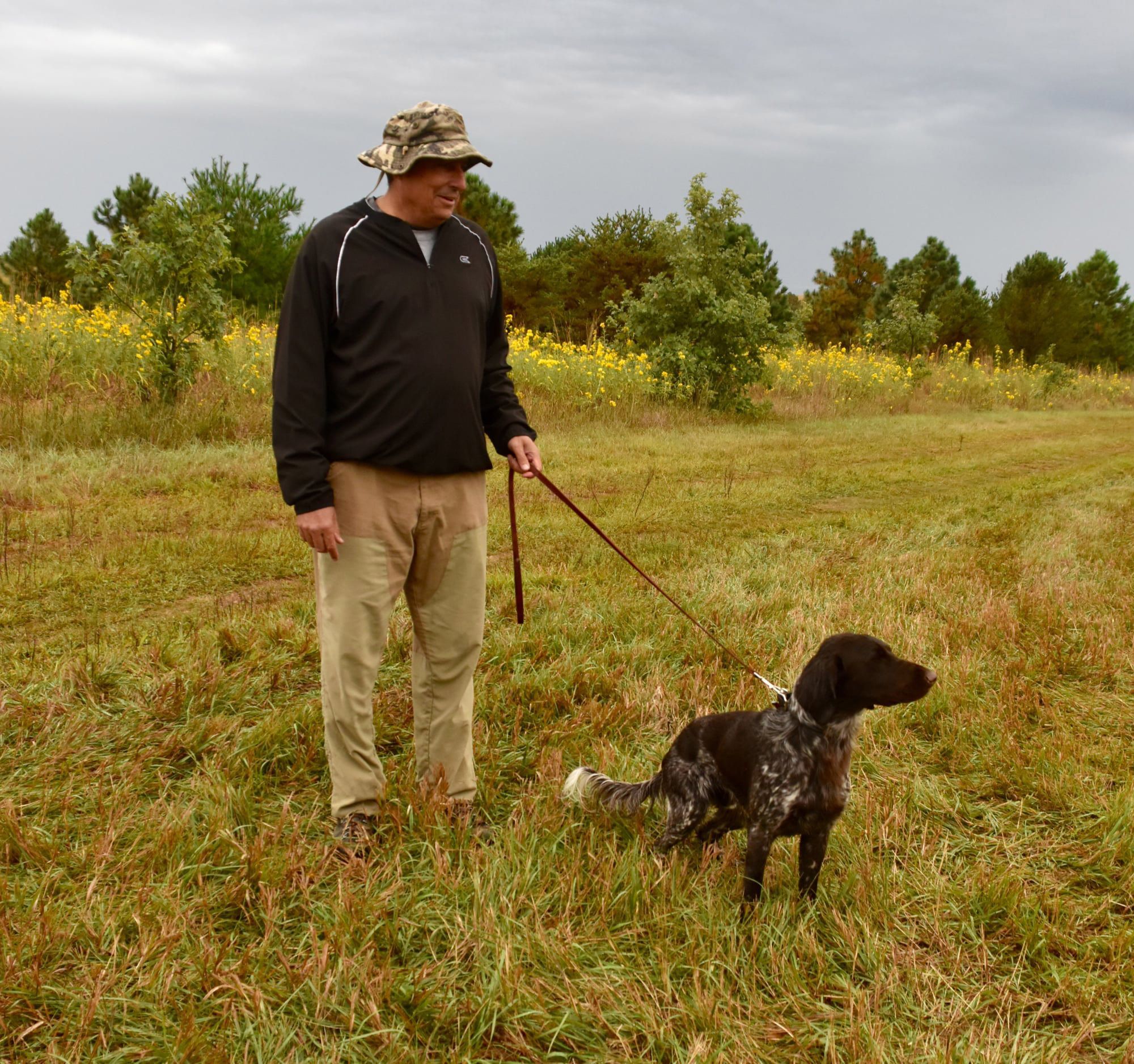 Kross Nova V D Chesannehof (Tripp)

Whelped: 05/14/2017
Temperament: Normal, Not Gun Shy
Coat: Dense, Medium Harsh
Call name: Tripp
Reg #: NHSB 3159205 KlM
Color: Roan
Height: 21" / 53 cm
Length: 23.25" / 60 cm
Weight: 50 lbs
NA 112 Eval age 1 year 4 months
N-4 S-4 W-4 P-4 T-4 D-4 C-4
PennHIP: 0.27/0.24
Tripp is a masculine looking, solidly built, roan male with very good length to height ratio. His face is masculine and built proportionately, His ear set is a bit low and his eye color is light brown with tight eyelids. Tripp's front angulation is very good and under his withers with a very good forechest. His back line is straight with very good depth and length of chest. Croup angle a little steep causing a low tail set. Rear angulation very good. Thigh width is very good. Rear legs straight and parallel. His front legs are straight and parallel. His paws well knit and catlike. Tripps coat's body hair is dense and short. His feathering on his ears and front and rear legs, tail and britches are good. Overall a good coat.
Sire: Munsterkulleens Riddar Kato S20657/2011 KlM
Int Fin Kamp, NL, Nord, HD-A Roan
Dam: Nova aoek VD Chesannehof NHSB 2841776 KlM
VJP, HZP, VGP PI, PI, NJK'12, HD-A
For More Information Contact:
Pam Robinson and Kory Barmore
Lincoln, NE 68522
Phone Number: 402-435-3990
Email: robingunkennes@aol.com
Website: www.robingunkennel.com
Tripp Pictures
All photographs and media files displayed on this web site are copyright protected, For use please contact the respective owners. All rights reserved.