LB (Gosch's Pronto), Born 8/2/09
Quick Stats
Color: Brown and White
Height: 56.5 cm, Weight: 62 lbs.
PennHIP: Left 0.31, Right 0.25
NAVHDA NA: 110 Prize I, Nose: 4; Search: 4; Water: 4; Pointing: 4; Tracking: 4; Desire: 4; Cooperation: 3
Sire: Hunting Hills Gunnar
Dam: Davis' Abbey
Pronto is cooperative in the field and has tremendous stamina and strength. He is near the top of the height standard. Frozen semen only is available.
Pronto Characteristics
Pronto Gallery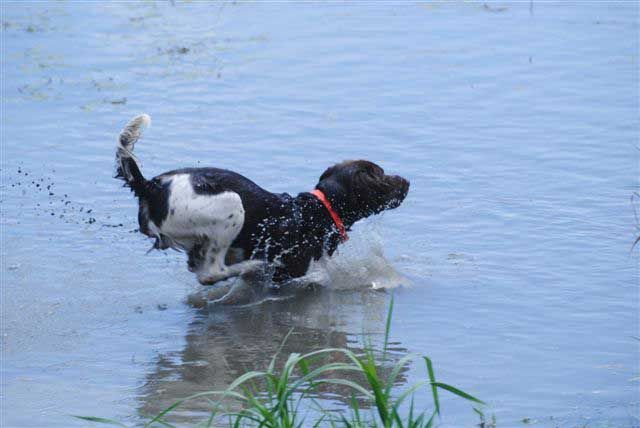 All photographs and media files displayed on this web site are copyright protected, For use please contact the respective owners. All rights reserved.